To My Couples,
Thank you so much for giving me the opportunity to be part of such a wonderful event!  I hope that your new journey is filled with many blessings. I wish you all the best in your endeavors and I hope that all your lives' dreams come true.
With love,
Alexandra
Read all our Wedding Minister and Elopement Packages reviews at our 

 page.
Richard and Karla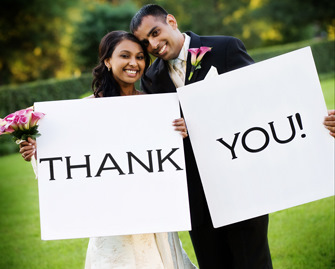 Alex was a dream come true for us! She is very friendly, professional, and organized. She did a fantastic job as an officiant, and made some recommendations to us during the planning process that we took advantage of as well. Her value to us FAR exceeded her fee, which was important to us since we were on a budget.
Anyone who hires Alex will be VERY pleased! THANKS ALEX!!!
N. Goudkova
Thank you so much for being a wedding officiant at our wedding. Thanks again and all the best."
E. Pineda
"Thanks again so much for your help throughout all this, you've been a Godsend."
J. Boyce
Thank you for performing such a lovely ceremony. All of our family and friends spoke highly of you and are still talking about the wedding… Merced and I are so appreciative of all of your help.
E. Rosania
De parte de mi esposo y mia, te agradecemos mucho la gestion y ayuda que nos brindaste. De verdad mil gracias! Un abrazo!
J. Mathews
Alexandra was an amazing officiant. She was very responsive to my emails and gave me a lot of ideas to have in the ceremony. She came and met with me and my husband (yay!) at home and was very detailed and passionate. I wouldn't have wanted any other way.
Dahiana & Ramon
Ramon and I want to thank you very much for the absolutely lovely ceremony you performed Saturday evening. Everyone there commented on what a wonderful, personal, and professional job you did. Several people said they wanted you to "do" their weddings, too. Especially, we'd like to applaud your inclusion of a brief personal mention of each of our family members during the ceremony. We were complimented by each guest.also would like to thank you for an incredible, unforgettable wedding ceremony! Thank you for all of your help and patience during our busy wedding day. Your words and our vows were so memorable that people still compliment us on them! I know everyone says that their day was perfect, but ours truly was!! Thank you again
BOOK TODAY:(347) 460-5668
Wedding Officiant & Elopement Services in NYC and NJ