One of the most affordable and memorable ways of tying the knot is by doing it in many of the great places available in Central Park. I have married numerous couples, both locals and tourists, which found magic in the wonderful landscape that can only be experienced in New York City. Many of my brides take advantage of the beautiful scenery through our New York City Wedding Elopement Package, our job is to help you create that special ceremony that will make you remember your wedding day forever.
There are not many requirements for you to elope in Central Park or anywhere else in New York City. It's almost as simple as having a government issued ID, two witnesses and a marriage license. The marriage license must be obtained at least 24 hours before your ceremony at the New York City Clerk's office, which is open Monday – Friday for the most part. Click here for more information on the marriage license and New York City Marriage Bureau's hours of operations.
With a registered New York City marriage officiant , you can then pick a date and place to perform your ceremony. Here are a few things that you should keep in mind when planning your wedding or elopement ceremony in Central Park; if you are more a visual person, head over to our Instagram Page that features many Central Park Wedding spots.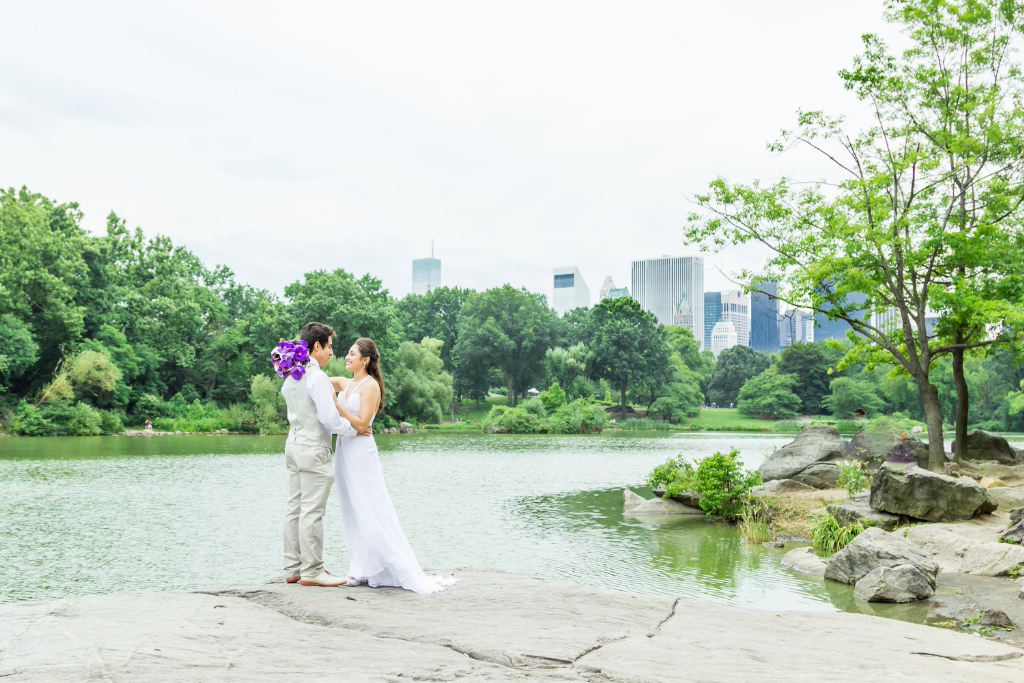 To Permit or not to Permit? That's the first question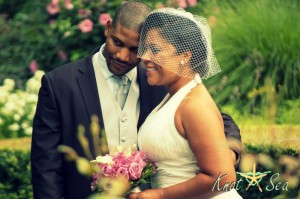 New York City Parks & Recreation Department allows group to gather in park grounds as long as the amount people involved does not exceed 20. This means that you can have your elopement ceremony in virtually any New York City public park space (including central park) as long as your wedding party (including the wedding officiant and photographer) does not exceed 20 people. If there is more than 20 people involved, you must obtain a Special Event Permit. a permit is also good if you feel that the space that you would like to get married in is a popular one, having a permit allows you to reserve the spot. Here's is the link on how to obtain it: https://nyceventpermits.nyc.gov/Parks/
What are some of the FREE spots where I can have the wedding ceremony?
Yes, you heard right! There is no charge for you to get married in central park grounds (unless you are doing it at the conservatory Gardens or at any of the other vendors). There are many places that are built into the park that are perfect for your wedding ceremony. Just keep in mind that if you don't have a permit, you might need to do a little waiting to use the space. Some of my favorites are (in no special order):
Cop Cot (Gazebo)
Wagner Cove (Gazebo)
Cherry Hill
Harlem Meer
Shakespeare Garden
Bethesda Terrace / Bethesda Fountain
Cedar Hill
Great Hill
Gapstow Bridge
Belvedere Plaza / Castle
Bow Bridge
Are any chairs, decorations allowed in Central Park?
Unfortunately the New York City Park and Recreation does not allow any props, chairs or decorations on central park grounds. Generally the area is so beautiful by itself that there is hardly any need for any. I have seen couples bring some rose petals, and "subtle touches" to create a more glamorous look without any issue. Just make sure someone is in charge of cleaning up the spot before and after the ceremony. To add "flare" to your ceremony you can use portable and very subtle props, air bubbles for after "the wedding kiss", and essentially other things that are almost noticeable by a park staff.
Be aware of the events going on in Central Park.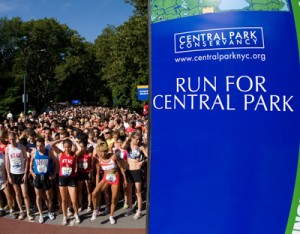 This is very important, especially if you are looking for a more intimate setting. While the park is very spacious and holds lots of people, there may be some event that might create undesired traffic or crowds on your especial day. Be aware of any walks, marathons, concerts, festivals, or any other events that might happen on the premises. A quick Google search on Central Park Events might help a lot while planning. Having 8,000 guests crashing your wedding is not a pretty picture, unless of course you are marrying at the finish line of the race, and you are both runners!
While weekends are beautiful, a weekday might fit best.
This is the second part to the tip above. Most of the events in Central Park happen on the weekends. There are also many engaged couples like you that will have their wedding ceremony on your wedding day. A good way to ensure increased privacy and fewer crowds on your wedding day would be to schedule your ceremony to take place during the week. This doesn't mean that you shouldn't plan for a weekend wedding in Central park, but be aware of this option.
Ok, Central Park is great . . . but I want something unique!
You can always customize your wedding experience through the ceremony script and its components. I will make sure that I work with you to personalize every detail of your elopement or wedding ceremony. Another great thing about Central Park is that there are many "off-the-beaten-path" locations that you can pick from. You can have a romantic picnic with your significant other while you "scout" for your perfect ceremony location before the big day.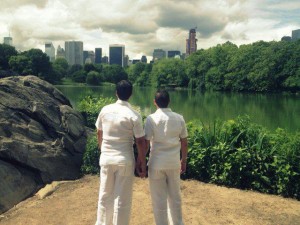 Alternatively, you have New York City in the palm of your hands, the world is yours! There are thousands of places that you can have your elopement or wedding ceremony, you are bound to find one that would fit your dreams (and budget). If it's in the city, I can probably marry you there! You can get married in other parks such as the Cloisters at Fort Tryon Park or the Highline Park, or even at another landmark like the Brooklyn Bridge, the Yankees Stadium or in the middle of Times Square.
Ceremony in Central Park, Check. What about the reception or a get together after the ceremony?
There are many great options in and around Central Park for you to have brunch, lunch or dinner after your ceremony. New York City offers a vast variety of cuisines and places to eat. My advice is, check out Yelp and Trip Advisors for the restaurant of your choice, contact them an inquire about private dinners. Many restaurants allow you to have a memorable evening for two, a private room for a small party, and even arrange for a Cake and Champagne.
Are there any Elopement Packages or Wedding Packages available for Central Park.
Definitely Yes! That's actually what we specialize on. We offer stress-free elopement packages that will include the marriage officiant, the photographer, wedding bouquet/boutonniere, and more. Our deluxe package includes even a Limousine, champagne, a horse carriage ride, and a Photo Book.
What if I have any questions?
The answers to your questions about your wedding or elopement in Central Park are just a click away. Use the contact page to send me a quick email or call me for a free consultation.