The Huffington Post posted this great article about important questions you should ask your wedding vendors.
The beginning stage of planning is such an exciting time, but it can also be daunting. Between the venue, the menu, the guests, and the gown, you might think: where do I begin? My answer is to just take a deep breath, because the fun has just begun.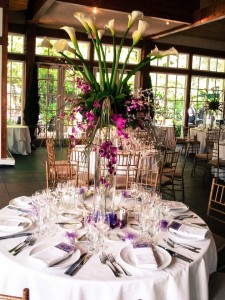 One of the greatest tips that the article points to is the vast amount of information available in the internet (like Wedding Wire or The Knot that is available for your wedding day to come out just as you expected.  It offers tips regarding your dress, the photographer, the band and your caterers.
Start by browsing through magazines, online sites, blogs, and of course Pinterest! You will be surprised what innovative ideas will catch your eye. With all these exciting ideas floating around your head, you may forget to ask some of the most important questions of your vendors. Before meeting with each of the vendors that you have in mind, you need to have a detailed list of questions prepared. Asking these important questions will help assure there will be no surprises along the way!
Full article:
http://www.huffingtonpost.com/sharon-sacks/important-questions-to-ask_b_1724355.html?utm_hp_ref=weddings&ir=Weddings
About Alexandra Paez
Alexandra Paez-Ferreira is a New York City registered wedding officiant and wedding planner serving New York City and Northern New Jersey.  She has planned and officiated weddings in renowned places like Central Park's Loeb Boathouse, Astoria World Manor, The Addison Park  and The New York Public Library.  Contact Alexandra Paez-Ferreira