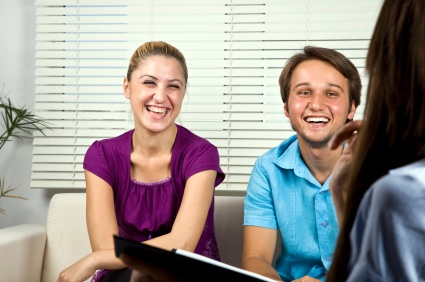 [dropcap1 color="yellow"]O[/dropcap1]ne of the most important pieces of your wedding ceremony is the marriage officiant.  This person will be the one that will help you pronounce your love to one another binding.  The officiant will be the person welcoming you to one of the most important chapters of your life, the start of your family.
It is really important for you to work with your officiant on all the details of your ceremony and make sure that everything is the way you want it.  Here are a few questions that you can ask you wedding officiant during the meeting or phone conversation.  Before asking the officiant any questions, please tell the officiant as much details as possible about your wedding ceremony.
[list style="list4″ color="blue"]
What is your fee to officiate our wedding?
What does your fee include?
How long have you been a marriage officiant?
What are your time restrictions for the ceremony?
Will there be any extra fees if the ceremony starts late?
Can we see your credentials, proof that you are licensed in the state?
How far in advance do we need to book our wedding? What would the deposit be?
What is your cancellation policy?
How many weddings have you performed in the recent past?
Do you charge an extra fee for rehearsal?
Are you available for the date of the rehearsal?
Do you need any audio/visual equipment for the ceremony?
Do you allow photography/videography during the ceremony?
What attire will you wear to the ceremony? Can we have any input on the attire?
Who will take care of submitting the marriage license to the clerk? Are there any fees for that?
Do you require pre-marital counseling? If so, would you recommend us one?
Can personalize our ceremony with "x", "y", "z"?
Will you give a sermon during the ceremony?
What questions do you have for us?
[/list]
The important part of the meeting is that you and your spouse-to-be are completely comfortable with the wedding officiant, with the price being charged, and with the way the questions have been answered.  The officiant should be engaged and fully vested in making this one of the most memorable days of your lives.
Alexandra Paez
NYC Wedding Officiant – Knot by the Sea
(347) 255-1055
Feel free to leave a comment or ask any questions.